Landscapes Lost & Found
St. Thomas Public Art Centre | St. Thomas, Ontario
September 12–October 30, 2009
An artist comes hoome with Landscapes Lost & Found.
Hampton Beaches
The Gallery Sag Harbor | Sag Harbor, NY
May 31–July 5, 2009
A selection of works by Mark Milroy and John Kneapler.
To conjure the life force of the ocean, Mr. Milroy channels his own physicality through the paintbrush. Thick swashes of oil paint are brushed with a heavy hand. Fields of color are filled with motion created by multiple brush strokes.
Mark Milroy Portraits
Gallery Gallery Art | Honesdale, PA
June 29th-July 25 2012
Curated by Paul Ludick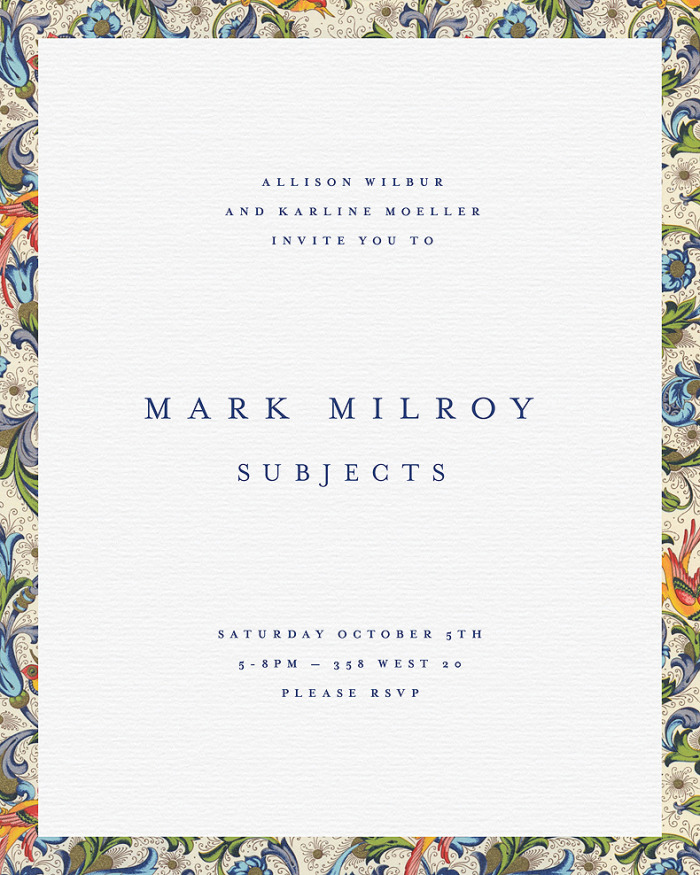 Mark Milroy: Subjects
Location Here | New York, NY
October 5, Year
Presented by Allison Wilbur & Karline Moeller
A Decade of Drawing
The National Arts Club | New York, NY
February 8–17, 2011.
Artist Mark Milroy marks his tenth year leading the famed Monday night figurative drawing circle at the historic National Arts Club by exhibiting works created in class and at his private studio. This body of work focuses on the portrait and will include 37 drawings, most of which were made during Monday Night Sketch Class, and 6 paintings.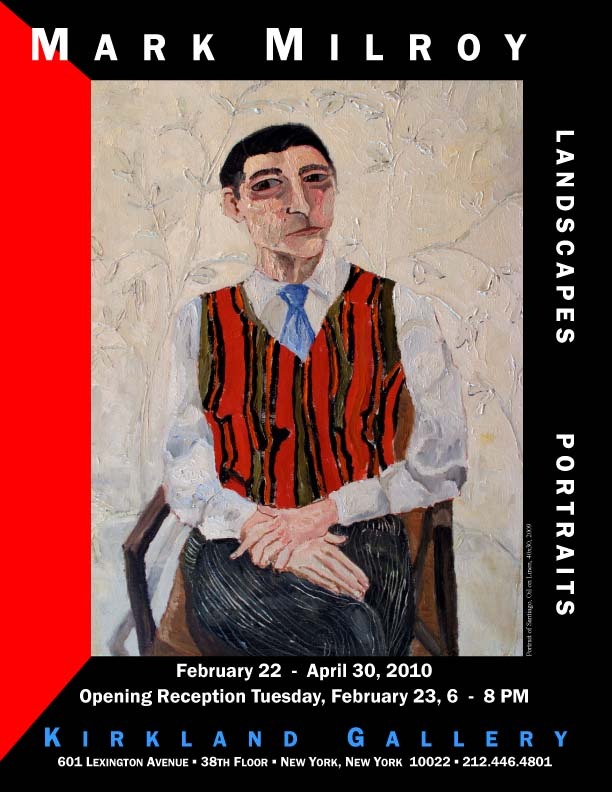 Landscapes and Portraits
Kirkland Gallery | New York, NY
February 22–April 30, 2010
Mark Milroy's portraits and landscapes, rich with character and emotional value, provide a starting point for his exploration into the visual qualities of color, pattern, texture, and composition. Simply put, Milroy's portraits portray people, places, and paint.